Kia Motors UK have announced the launch of their brand-new electric vehicle, the New Kia EV6 which will be completing a UK wide road trip, visiting Acorn Kia Burntwood on the 25th September 2021.
As Kia explain, the new EV6 embodies their vision, commitment and shifting focus towards electrification. With a bold and radical new futuristic design including sharp edges, wide front headlights, a narrow grille, a singular rear full length light bar and sloping roof which compile to give off a very sleek, unique aesthetic. It's a must see event!
Book your place at the Kia EV6 experience
The EV6 has a spacious, simplistic interior, relaxation seats and premium audio which gives a sense of luxury, creativity and functionality. It is the latest model in their Kia EV range with Kia announcing that they will launch a further six bespoke EVs by 2027. Recycled plastics have also been utilised throughout the interior.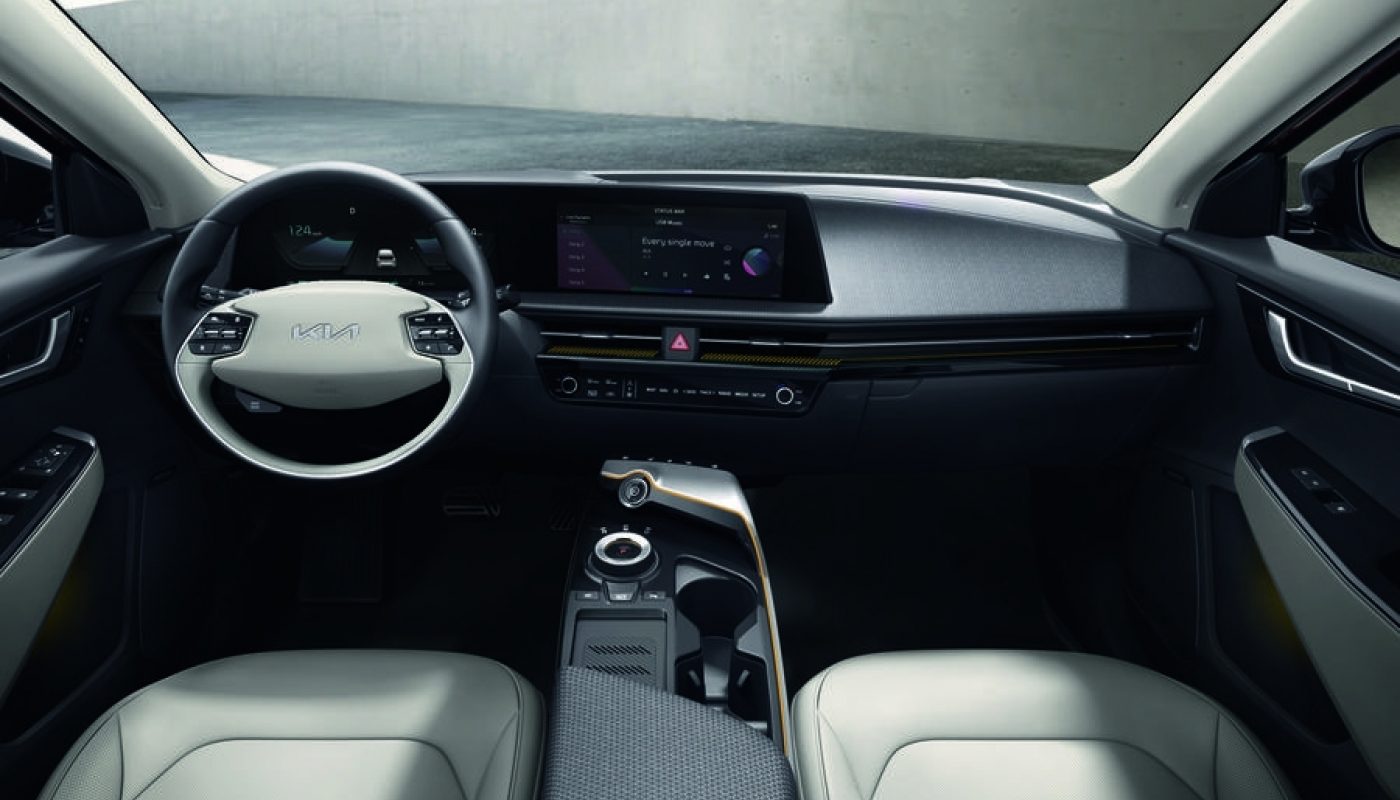 The EV6 will spearhead their new EV range which will all follow a similar design. The number 6 is a representation of the size of the vehicle with this particular model being a midsized crossover, leaving room below for hatchbacks and saloons and above for SUV's.
The Kia EV6 is the first Kia to use the Electric-Global Modular Platform (E-GMP). "E-GMP is the culmination of years of research and development and brings together our most cutting-edge technologies." The E-GMP platform is compatible with rear- and all-wheel-drive layouts and can accommodate a 72.6kWh battery pack for a range of around 310 miles alongside 800V hardware for charging speeds of up to 220kW which should charge from 10% to 80% capacity in 18 minutes.