From the 12th of October, the Kia Electric Experience electrified our showrooms with a spectacular reveal of the highly anticipated Kia EV9. This groundbreaking fully-electric 7-seater SUV marked its grand debut at Acorn dealerships across Burntwood, Crewe and our newest addition, the Acorn Kia site in Macclesfield.
The Stars of the Show: Kia's Electric Lineup
Our event features far beyond the extraordinary Kia EV9! Guests had the chance to get up close and personal with a range of other remarkable electric models. The award-winning Kia EV6, the Kia Sportage and the Kia Niro EV all took centre stage. It was an inspiring event that offered a glimpse into the future of driving.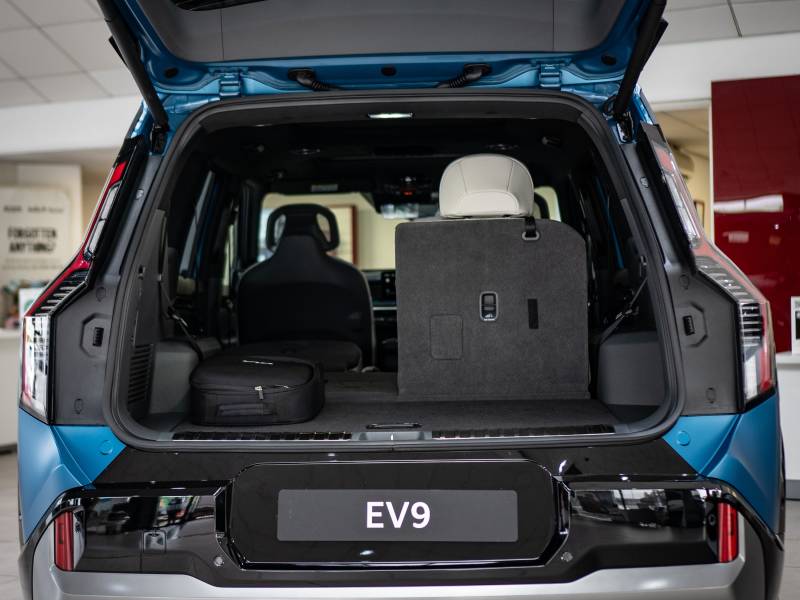 The Kia EV9: Here to Reshape the Way We Move
The Kia EV9 is not just any SUV. It's a fully electric marvel that combines style, comfort and sustainability like never before. With its seven seats and cutting-edge technology, the EV9 is set to transform how you experience electric driving.
If you weren't able to attend our Kia Electric Experience events, no need to worry! Whether you have questions about the Kia EV9, the innovative Kia EV6 or any of our electric models, we're here to help. Feel free to visit our website for more information or come and visit us in person. We're ready to assist you on your electrifying journey, so don't hesitate to get in touch.
The Kia Electric Experience may have ended, but your opportunity to explore the future of driving with Kia is just beginning. We look forward to seeing you soon!