We're extremely proud to announce that our Managing Director, James Platt, has officially joined the Automotive 30% Club!

The entire team here at Acorn is passionately working together to push the Automotive industry in the right direction to achieve a better gender balance by filling key leadership positions with women by 2030.

"I am proud to join the Automotive 30% Club. The ability to draw on the Club's support and widen our appeal as an employer of choice through a gender balance initiative supports one of our business's core values and further demonstrates our support and commitment to promoting diversity and inclusivity within our organisation and the industry as a whole." - James Platt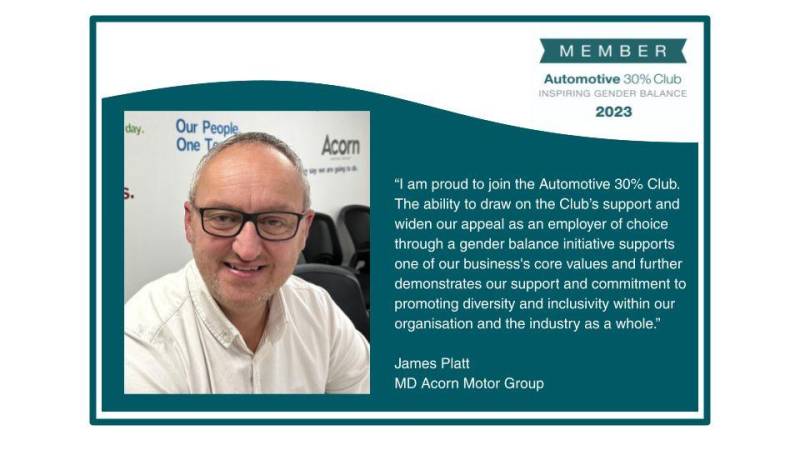 Announcing the new membership, Julia Muir said:
"We are delighted to announce that James Platt Managing Director of Acorn Motor Group has joined the Automotive 30% Club! 🎉
"James, Samantha Platt and the Acorn team have been developing an inclusive culture for some years now, and they are enthusiastic advocates for building high performing gender-balanced teams in automotive retailing. I shall look forward to delivering the Kickstart Change the Game Workshop to the Acorn Motor Group senior team in the coming weeks"