We're thrilled to announce that Acorn Kia has now made its mark in Macclesfield, and starting with the acquisition of JJ Cookson, a well-established automotive name in the area. This exciting development has led us to our new home at The Central Garage, Waters Green, Macclesfield, SK11 6JS.
To mark our grand entrance into Macclesfield, we celebrated with an unforgettable event, featuring the highly anticipated unveiling of the groundbreaking Kia EV9. It was an excellent opportunity for our new neighbours to not only discover the innovative EV9 and the Kia electric range, but also meet our fantastic team!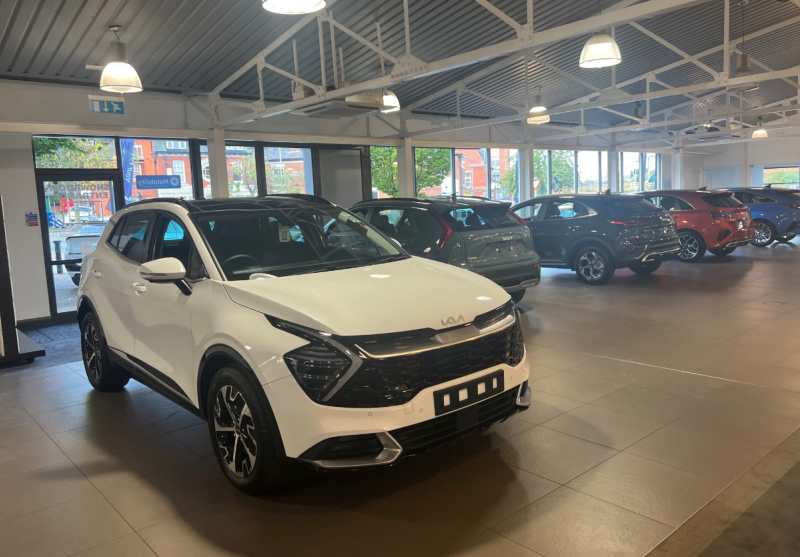 Your Kia Journey Starts Here!
Our friendly and knowledgeable team members are the heart of Acorn Kia. We're passionate about Kia, and we're dedicated to helping you find the perfect Kia model that suits your lifestyle, preferences and needs.
We offer an impressive range of Kia models. From compact and efficient cars to versatile SUVs and family-friendly vehicles, we have something for everyone. And that's not all; our commitment to your Kia experience extends to incredible offers, including competitive financing options and special promotions.
Whether you're a devoted Kia fan or simply in search of exceptional service, Acorn Kia in Macclesfield is here to offer you an unparalleled experience. We're excited to welcome you to our new location and show you the latest Kia has to offer!