FordPass Connectivity
Connected world. Connected vehicles. Pair FordPass with FordPass Connect to unlock a range of smart features. Once paired, your vehicle will communicate with the world around you, updating you with information about your car and keeping you moving in intelligent ways.

On The Road For Business?

Check out the FordPass Pro app instead. We built it specifically to help make business smarter and more connected – for up to five vehicles.
Effortlessly Connected
Features designed to keep you connected with your vehicle, wherever you are.
Remote Locking
Never wonder again if you locked the car when you're too far away to check. Use FordPass to remotely Lock and Unlock from anywhere, and get on with your day without worry.
Vehicle Location
Can't find your Ford in a busy car park? Or lent it to a loved one? Maybe you want to check your car is where you left it. FordPass can show you its last recorded location on a map.
Remote Start
Cold morning? Get the car warmed and windows cleared before you've even tied your laces. Remote start means your Ford is ready to go when you are.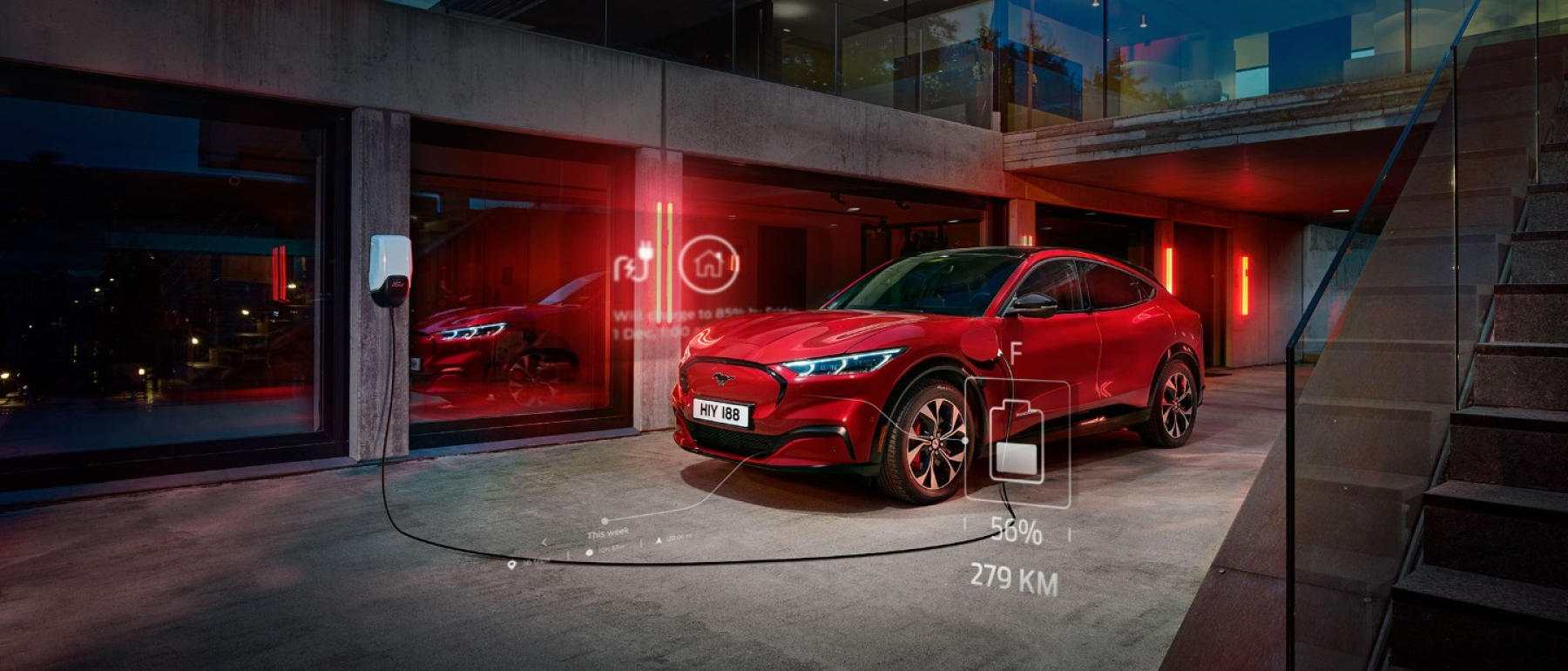 Fordpass For Hybrid & Electric Cars
Technologies developed for the Mustang Mach-E, Ford Plug-In Hybrids, and our electrified future.
Charging Station Finder
With the FordPass app you can easily find charging stations around you or along your route, with information on charger types and the services you can enjoy while you wait.
Check Your Range
It's easy to go the extra mile when you know you've got the battery for it. Intelligent Range uses your driving behaviour, weather forecasts and crowdsourced data to accurately predict how much range you have left. Helping you plan your journey and charging stops, and avoid surprises.
EV Trip Planner
Set your desired destination and the FordPass app will work out the best available route and plan where you need to charge along the way.
Charging Status
Plug in, walk away and relax. You can track your Ford's charging level in the app and get notified when it reaches your desired charge level and is ready to go. And if for some reason the charger comes unplugged, you'll know that too.
Departure Times
Make sure your electric vehicle is ready to go when you need it by setting preferred departure times. The app automatically sets the vehicle to charge beforehand, and starts the vehicle so it's warmed and ready to go. Making life easy and maximising your battery's range in all weather conditions.
Pay For Charging
Manage your charging through FordPass for a seamless charging experience within the BlueOvalTM Charge Network. Link your Ford web account to your preferred payment method, with receipts emailed to you after each charging session. You can even share your account details with family or friends. Details of how to activate your 5-year BlueOvalTM Charge Network trial, including 1-year access to preferential Ionity rates, will be provided with your FordPass Charging Card.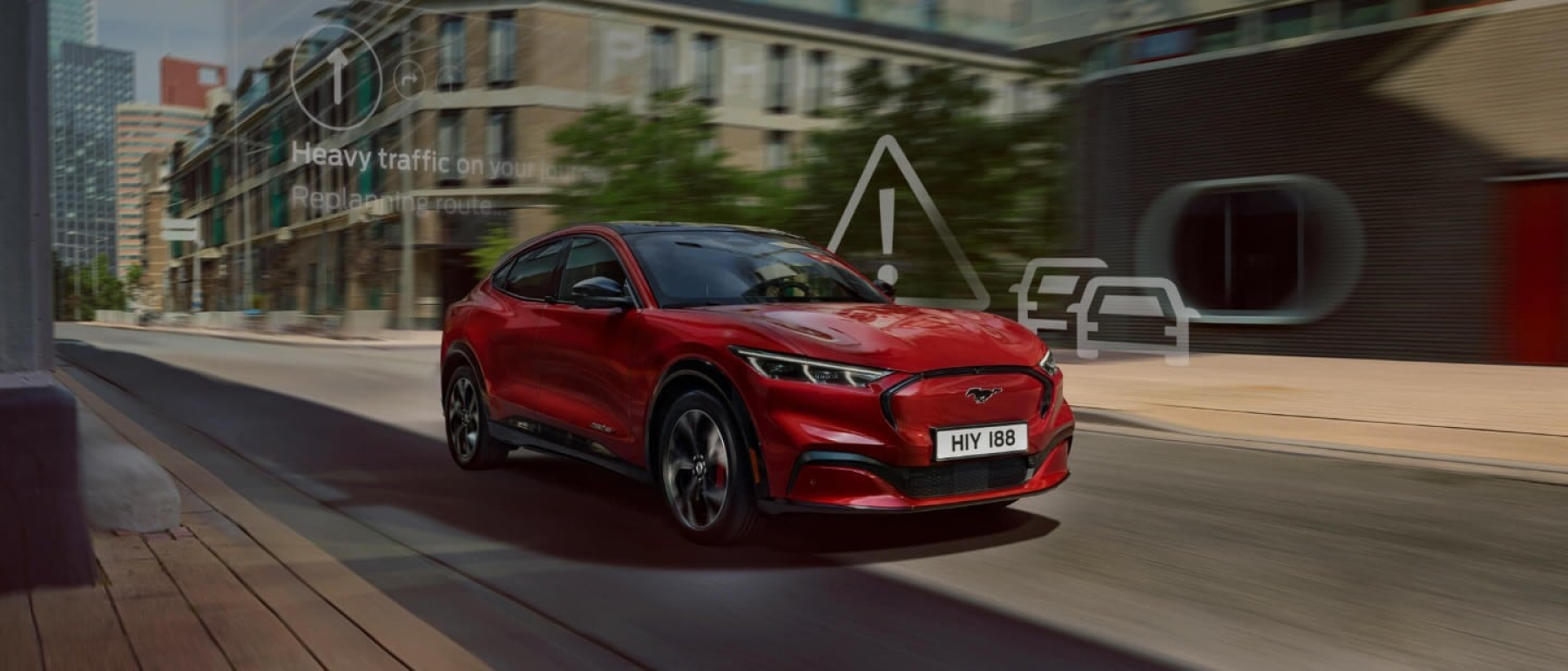 On The Road
Real-time data and smooth connectivity to make every journey better
Local Hazard Information
A stream of data from other connected vehicles is designed to let your Ford spot hazards before they're even in sight. It identifies issues, like roadworks or a traffic jam, based on other vehicles' behaviour. Then lets the driver know what's happening ahead with a notification on the SYNC screen.
Live Traffic
Traffic happens, but delays don't have to. Stay a step ahead and get automatically rerouted for a clearer journey with live traffic monitoring. Free for the first year of owning your Ford, and an easily managed subscription through your
Get in and Go
You know where you're heading before you leave the house, and now so does your car. Find your destination with FordPass, and send it straight from your phone to your vehicle. The directions will be ready and waiting.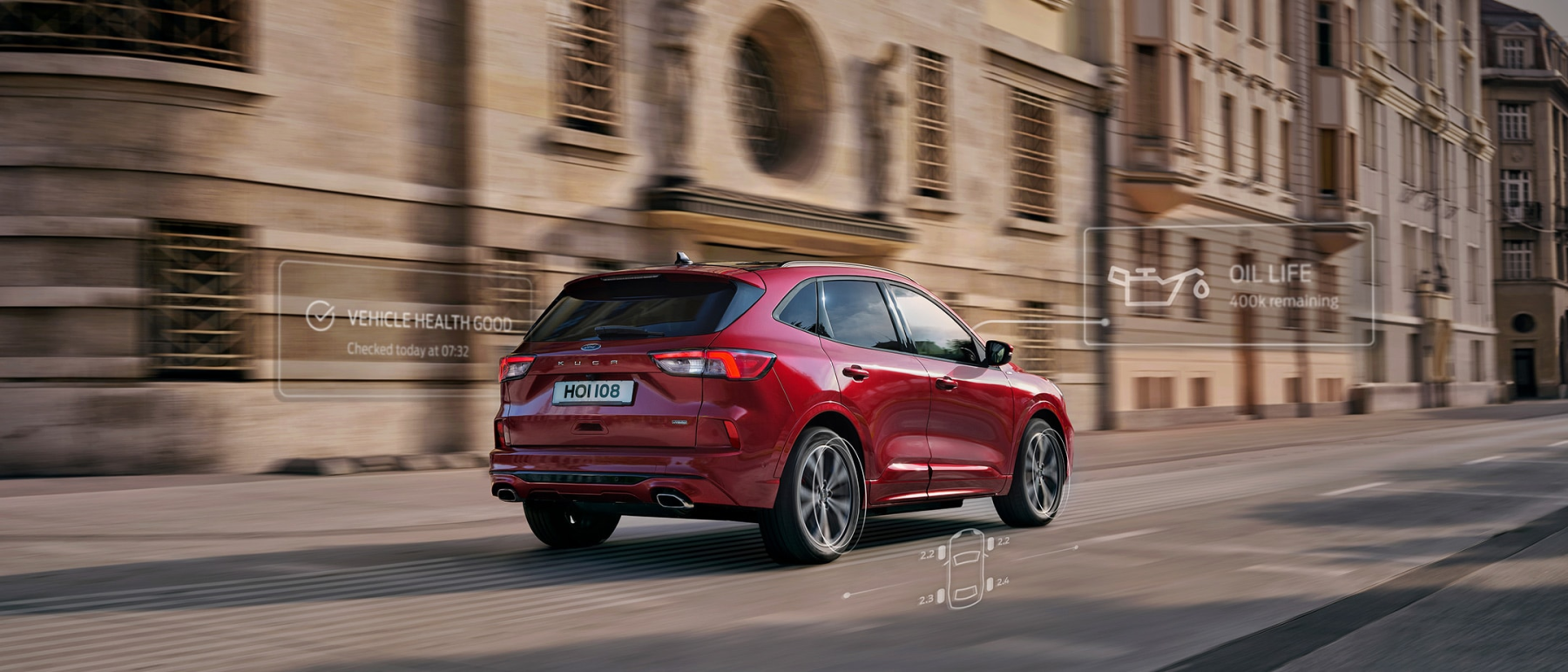 Keeping You Moving
Don't let maintenance get in the way of a good day. Let's take care of you and your vehicle
Health Alerts + Status
It's not what you know but how quickly you know it. See your vehicle's health status at a glance, and get alerts when you need them. With accurate updates on the vital things like tyre pressure and fluid levels. When everything's working fine, you won't be disturbed.
Roadside Assistance
Get help on the road and get on with your day. If you run into trouble, easily contact Roadside Assistance in the app, and track them on their way to you. They'll be given your precise location, and information on your vehicle, so they know the issue before they even arrive.

Book A Service
Servicing should be simple, so we made it that way. FordPass gives you handy service reminders and notifications, lets you easily request a service, and keeps a digital record of your service history so you can ditch the paperwork.
Intelligent Insurance
Whether you're a daily commuter or a weekend road tripper, FordPass can help you save money on your insurance premium. Simply share your vehicle data with your insurer, then they can offer a premium that's unique to you. A Usage Based Insurance policy can be based on how you drive or on the miles you've actually driven. And because the data is shared via FordPass Connect, there's no need for any modifications to your vehicle.

Ford Credit
Money's not everything, but it is an important thing. You can access your Ford Credit account instantly through the app to check any information you need.